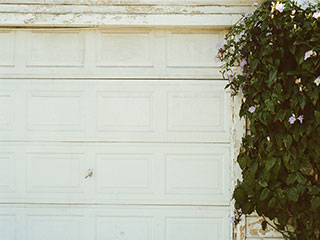 Our company can offer you excellent garage door services and repair solutions. After working in this field for so long, we've acquired a vast wealth of experience that has made us perfectly equipped to handle every possible issue that may be plaguing your door.
The Best Technicians In California
When it comes to fixing and installing garage door systems, our team is one of the best ones around. We follow strict standards that allow us to accomplish any required task quickly and safely. You'll never find us without all the professional tools necessary to fix even the most complex of problems. We don't just focus on excellent work, we also emphasize the overall experience, and we'll make sure that you are completely satisfied with our service every step of the way.
Replacing Torsion & Extension Springs
Garage doors can sometimes be very heavy. Some of the largest doors tip the scale at a whopping 400 lbs. When you realize that this weight is mobile and that it hangs over your head, you'll appreciate the importance of powerful springs to act as a counter-balance. These components, whether they work via extension or torsion, are so powerful that they will allow you to be able to lift the heaviest of doors with minimal effort. However, this same powerful energy can sometimes be released violently with devastating consequences. This is why if you need to us to do some adjustments or if you want a damaged spring to be replaced, you need to contact our team to have our experts perform the procedure for you. Broken spring replacement is an incredibly dangerous task and it should only be performed by a professional technician.
Fixing Opener Problems
The many openers available in the market today all function in somewhat similar ways. Most of the time, they only differ in the drive system they use, which belongs to one of three types, belt, chain, and screw. Our team works with major name brands like LiftMaster, Chamberlain, and Genie, and we can help you find the perfect new opener for your specific needs. There are some additional features, like a backup battery system and WiFi compatibility, that can greatly increase the convenience of your daily routine and will be well worth the investment.
Any Type Of Service
Our team at Garage Door Repair Pasadena can provide you with a wide variety of different services. From new door installation to spring adjustment and even opener replacement. If you ever find yourself in need of emergency assistance, or you'd like to consult with our experts on any type of related subject, don't hesitate to reach out to us.
Contact Us Today For The Best Service Around:
Highly Skilled Technicians