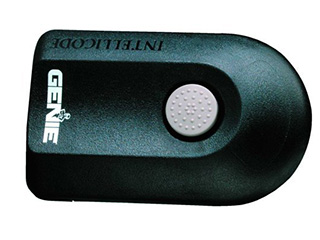 A properly installed garage door is a modern marvel and will add a great deal of convenience to your daily routine. However, when they stop working properly, they'll quickly become inconvenient, as well as dangerous. The reason for a problem is not always obvious. It's not a good idea to start tinkering with the door yourself, but you can try a few things to at least rule out some possibilities.
Remote Or Wall Switch Not Working

If you can't open your garage door with the remote, try opening it via the wall switch. If the door opens, then there is most likely a problem with the remote. Try changing its batteries. You'd be surprised by how often that's all that's wrong. If that doesn't work, though you may need to get a new remote. If the problem is with the wall switch then you may have a wiring problem or the switch itself may need to be replaced. If both the remote and the wall switch aren't working, the problem could be something with the opener itself.

When The Opener Is To Blame

There could be a short circuit in the electrical wiring or something to do with the motor gear. If you've had storms recently, a lightning strike could have resulted in an unexpected power surge causing permanent damage to the circuit board. If that is the case, you will most likely need to have it replaced. This graduates the issue from a simple problem to a complex one, so your best bet is to call a professional technician.

The Door Makes Strange Noises

A noisy garage door is definitely a sign of trouble. Although some opener drive-systems, like chain and screw, are notoriously loud, any additional sounds that start to manifest are cause for concern. Locating the source of the noise can give you an indication of what the problem may be. For example, a screeching metallic sound within the frame could be due to worn out rollers or warped tracks. It could also be a sign of the door springs about to break. It's important to have the issue checked before it develops into a more pressing concern.
Contact our team at Garage Door Repair Pasadena to have our experts take care of any problem you're experiencing.